Tango Intensive Weekend with Dale
and visiting instructor Gem Duras of Tango Sueño Academy

Next TANGO INTENSIVE May 5th & 6th, 2018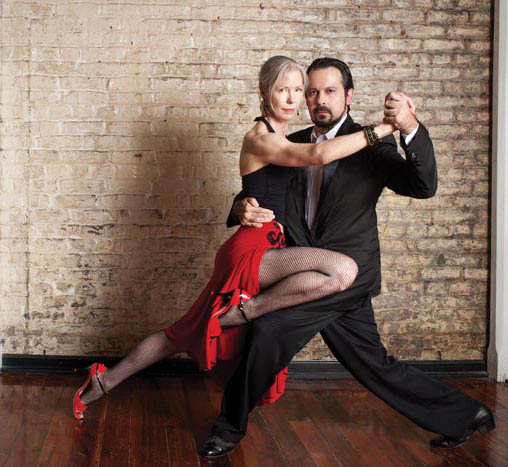 Two full days of instruction with Dale & Gem packed into this weekend of workshops ... and Milonga Roja Saturday night!
Schedule:
Saturday, May 5th WORKSHOPS
Workshops : TBD

Holy City Salsa Studio *
1954 Ashley Rivers Rd. Charleston
~ ~ ~ ~ ~ ~ ~ ~

*** Milonga Roja Saturday Night ***
Saturday night, May 5th
8 PM - Midnight
Everyone Welcome ! !
DJ Gem

Entrance $12 with light snacks
(feel free to bring your own wine/alcohol)
Holy City Salsa Studio *
1954 Ashley Rivers Rd. Charleston
* Holy City Salsa: Hwy #61 north, past Sam Rittenberg Ave. (Total Wine +
Barnes & Noble intersection). Turn RIGHT on Savage (corner is Domino Pizza),
zig left into business area. Plenty of parking!
~ ~ ~ ~ ~ ~ ~ ~

Sunday, May 6th WORKSHOPS
* Please note Sunday's workshops are in Mt. Pleasant *
Workshops : TBD

Dance Anatomy Studio *
589 Belle Hall Pky., Mt. Pleasant, SC
(off of LongPoint Rd., behind the Waffle House)

Gem and I will be available for a limited number of private lessons;
please email me for availability.

It will be a GREAT weekend of Argentine Tango!

~ ~ ~ ~ ~ ~ ~
No partner needed; singles are very welcome
PLEASE BRING WATER & SNACKS FOR BREAKS!!!


Learn the beauty of this captivating dance of passion ...
March 24th
Argentine Tango Essentials Class
followed by a Practica for everyone!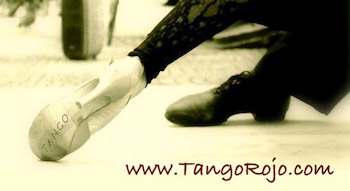 Essentials Class
2:00 - 3:00PM

One hour of essential steps and technique for the social dance floor. Dynamics, classic steps, body mechanics & alignment, adornments, and more...
$15 Class and Free Practica
Tango "Practica"
(you don't need to attend the class to come to the Practica . . .
. . . come and share the joy of TANGO!)
3:00 - 4:30PM

* 1 1/2 Hours of traditional and alternative music
* Review what you learned in a class or bootcamp, practice something new, or just dance! I will be there to help you, offer exercises, and dance as a leader and follower
* Just come to dance and enjoy
$10 Practica Only
Dance Anatomy Studio
589 Belle Hall Pky (off of LongPoint Rd.),
Mt. Pleasant, SC

No partner needed; singles are very welcome
Please wear shoes with smooth soles
Questions? email me at info@tangorojo.com
~ ~ ~ ~ ~ ~ ~ ~ ~ ~ ~ ~ ~ ~

Private Instruction
Private instruction is the fastest and most accurate way to learn Argentine Tango. I excel at teaching proper technique as well as traditional tango figures in classic salon, close-embrace, milonguero, stage and nuevo styles. Whether you are a complete beginner or a seasoned dancer that wants to improve his/her technique, I am able to take your dance to the next level. As a leader and a follower, I am able to instruct all dancers in the nuances of this beautiful dance.
I love teaching a couple the beauty and intimacy of the Argentine Tango for their first dance, anniversary, birthday, or celebration. You can make this a connection with your partner to remember forever.
Email me at info@tangorojo to be added to the TangoRojo email list or to schedule a private lesson.
Give the gift of dance....
Gift Certificates available
for private instruction, classes
or intensive weekends!
"el infinito tango me lleva hacia todo"
"the infinite tango takes me towards everything"
- Jorge Luis Borges